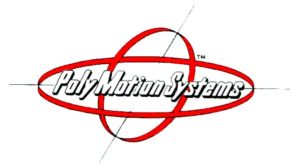 Integrated Robotic Dispensing Modules
Jesco Products LLC, with over 55 years of experience as a leading manufacturer of meter, mix and dispense equipment and Constant Flow Rate Technology, is proud to introduce the Poly Motion Systems Division.
This Jesco Products division is dedicated to the development of motion dispensing technology and is a bold step in Jesco's longstanding and continuous program of research and development designed to improve the "state of the art" of adhesive and sealer dispensing systems.
The focus of this division is the development of Gantry Robot and other types of XYZ motion equipment and their interface with newly developed dispensing systems to produce totally integrated motion dispensing systems.
Emphasis is also placed on the interfacing of new tooling, controls, feed systems, applicators and techniques to improve the overall efficiency of motion dispensing.